Aikido School Shop


UX Design – Layout Design – UX Research – Brand & Identity

Aikido School Shop provides a range of high-quality Aikido uniforms and weapons. The typical customer is between 20 - 55 years old.

(created for Google UX Design Certificate)

Sept 2022 - Nov 2022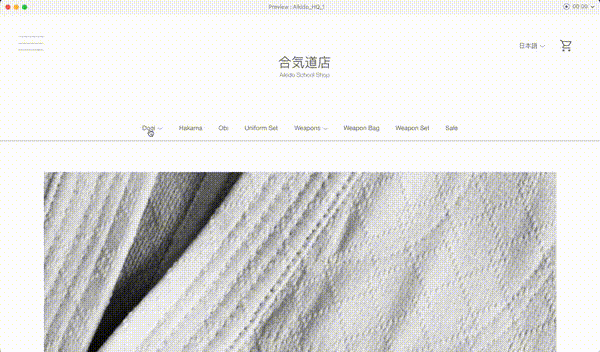 Challenge


Users experience issues related to clarity of product sizes; product information display; customer support and smooth checkout.

Goal


Providing a smooth process for users to purchase products easily while feeling supported like they would be in a store with staff face to face.
User


One of the determined needs users identified was to address problems associated when browsing products, selecting products and confirming their order. Users encountered frustration when selecting a size and confirming their orders through the payment process, where the information was not clear to confirm. This frustration caused problems for users who would like to be able to select products without stress.
Sitemap

The primary pain point for users was linked to browsing products and finding correct sizes.

The goal for improvement was based on establishing ways to assist users to have a smooth online shopping experience.
Wireframes

By working with paper wireframes first made the transition to digital wireframes easy whereby elements could be designed which would help to address user pain points and meet their concerns.
Mobile - Wireframes
Desktop - Wireframes
Prototype


The high-fidelity prototype was created following the same user flow as the previous wireframe version.


Improvements were made to include clear navigation and intuitive flow.

The high-fidelity prototype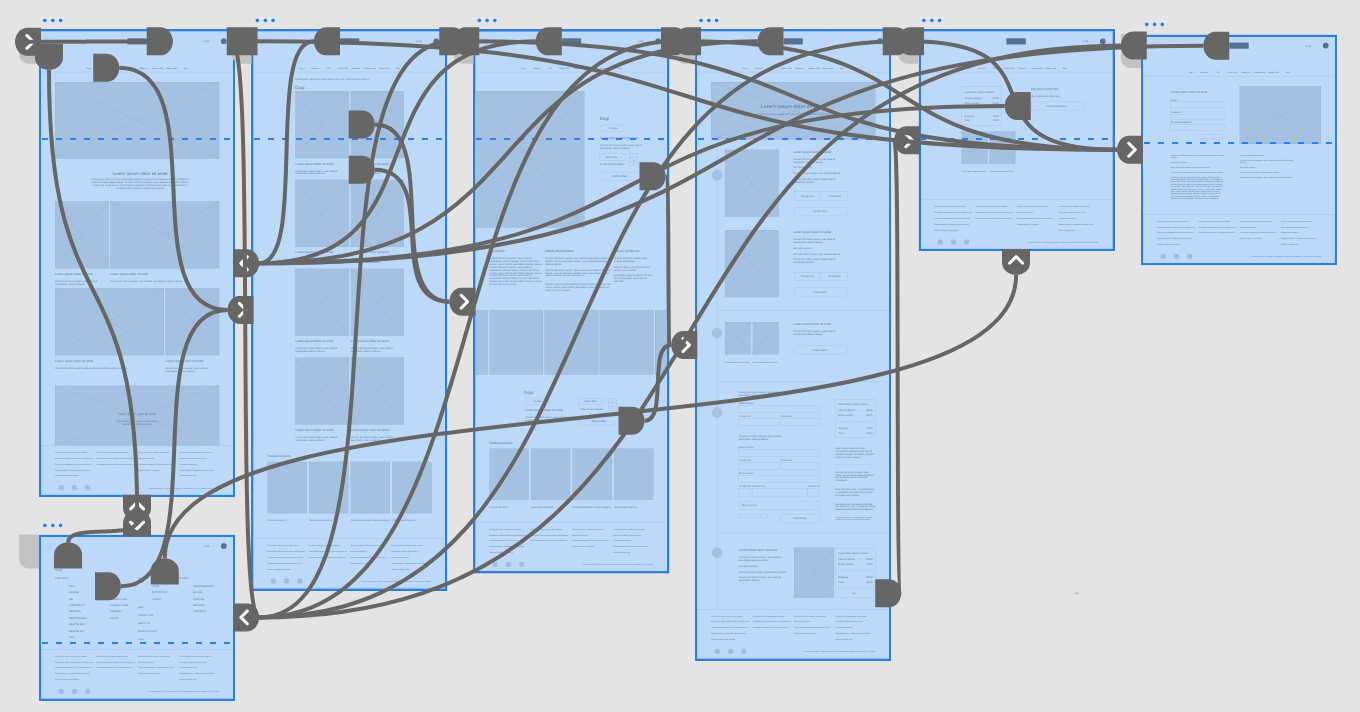 Accessibility considerations

The size of images was taken into consideration to allow for clear viewing Large buttons have been incorporated to help users navigate the site. Icons have been used to allow ease of navigation.
Testing & Feedback
Users indicated that the site's layout of images and information created an enjoyable online shopping experience. With the use of clear text and large images it helped users to navigate the site well.
Quotes from peer feedback

"I like how the image is huge."
"There is a lot of good information about the product, like 'details' and 'delivery' info."
What I learned


Including large images had a positive impact on users whose initial pain points included problems with viewing products online easily. By addressing this pain point by using larger images has contributed to creating a more satisfying online environment.